We develop & customize Plugins / Websites.
We are a team of creative minds and have made it our mission to help customers and users with IT concerns. We create plugins and are also available as a contact for individual programming solutions.
Plugin & Theme development
Here we sell great plugins and themes.
WordPress solutions
As WordPress & WooCommerce experts we advise and help.
Individual customizations
Upon request, we can customize your system to meet your needs.
Enwikuna License Manager for WooCommerce
A great and simple solution to easily sell and manage licenses through your WooCommerce store. Supports WooCommerce Subscriptions (Pro) & WPML.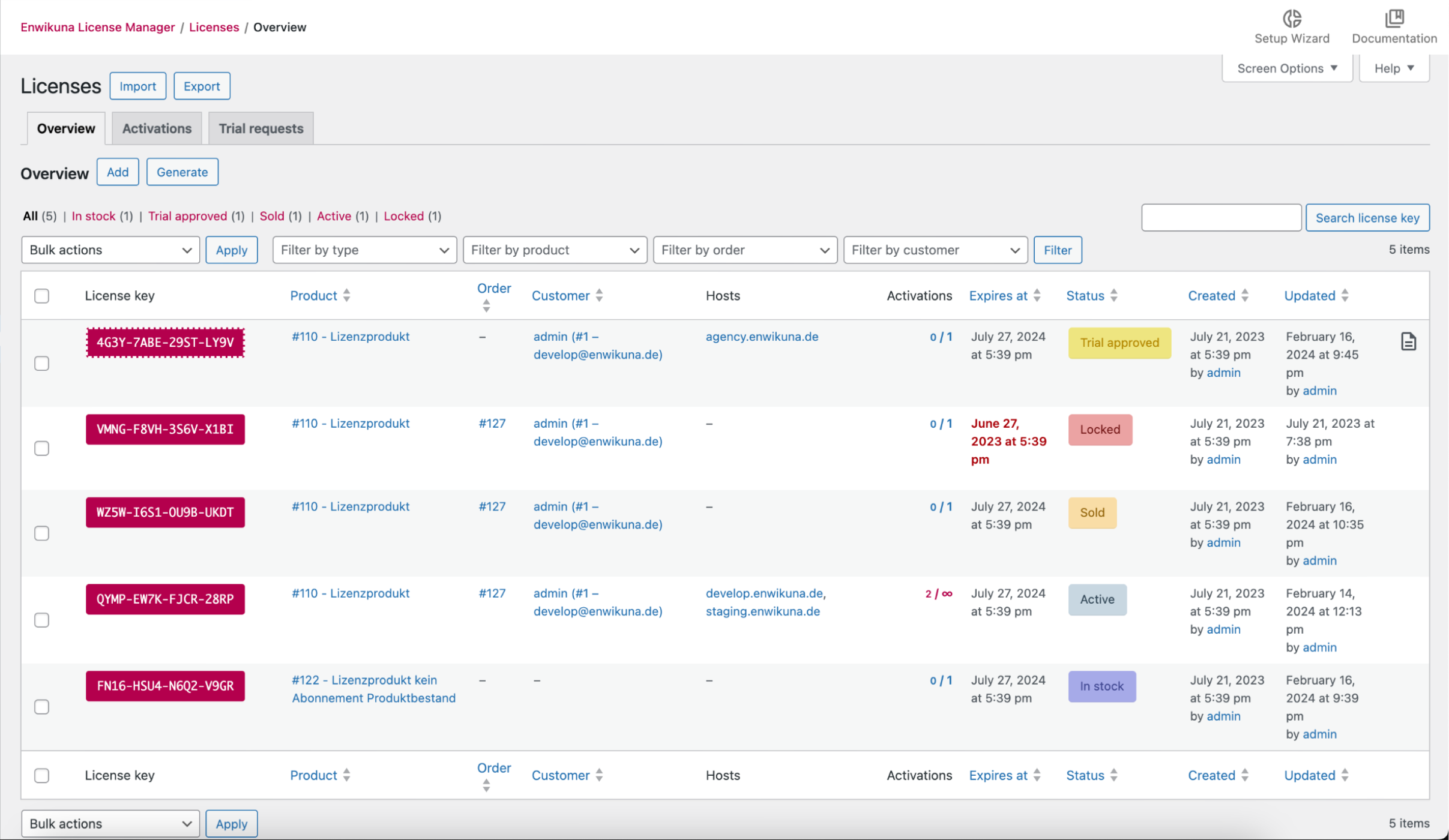 We develop powerful plugins and WordPress solutions.