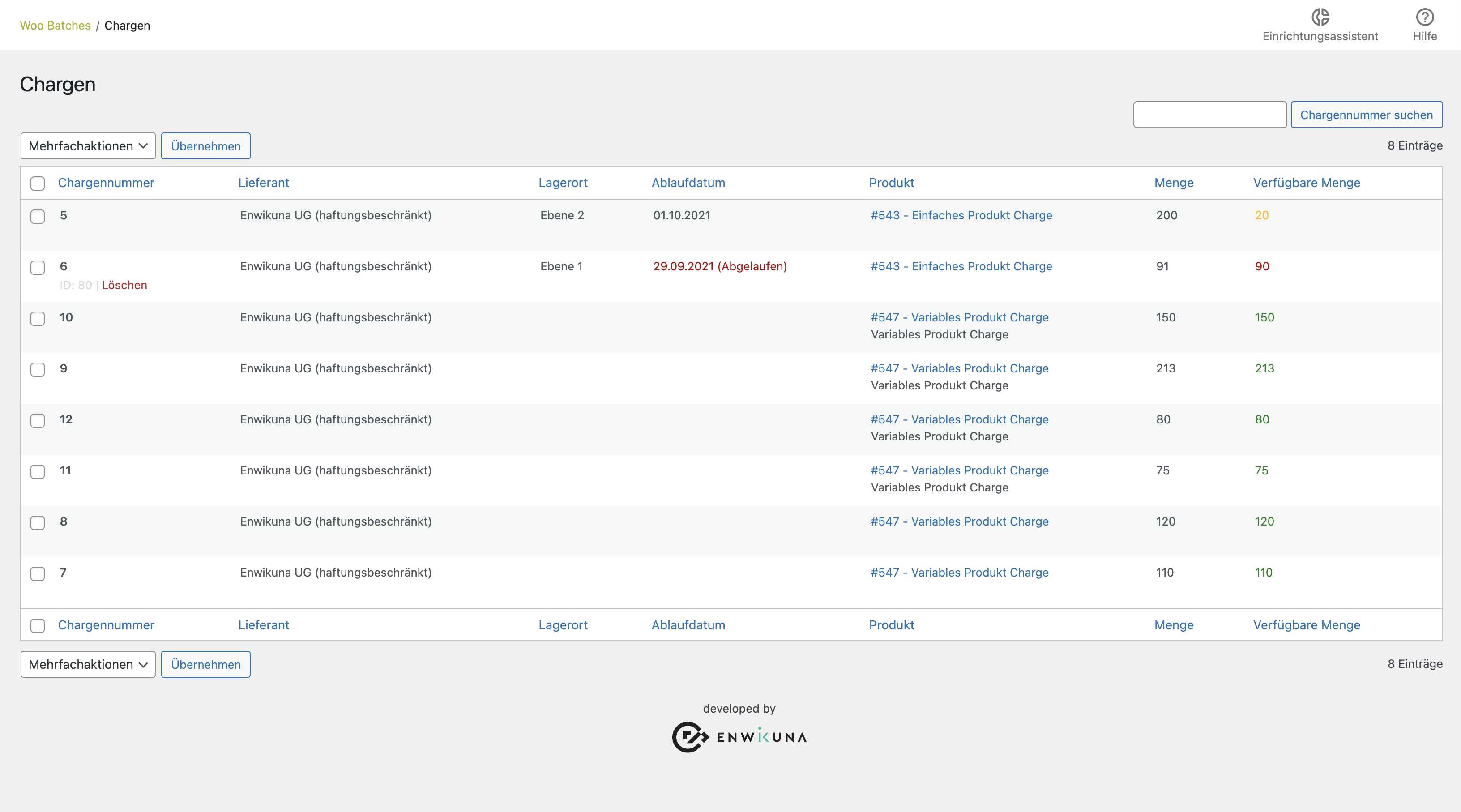 Function overview
Woo Batches extends existing WooCommerce interfaces in a nifty way without changing WooCommerce itself.
Test it now without any worries!
Take advantage of our 30-day money-back guarantee * to test Woo Batches without any worries or obligations.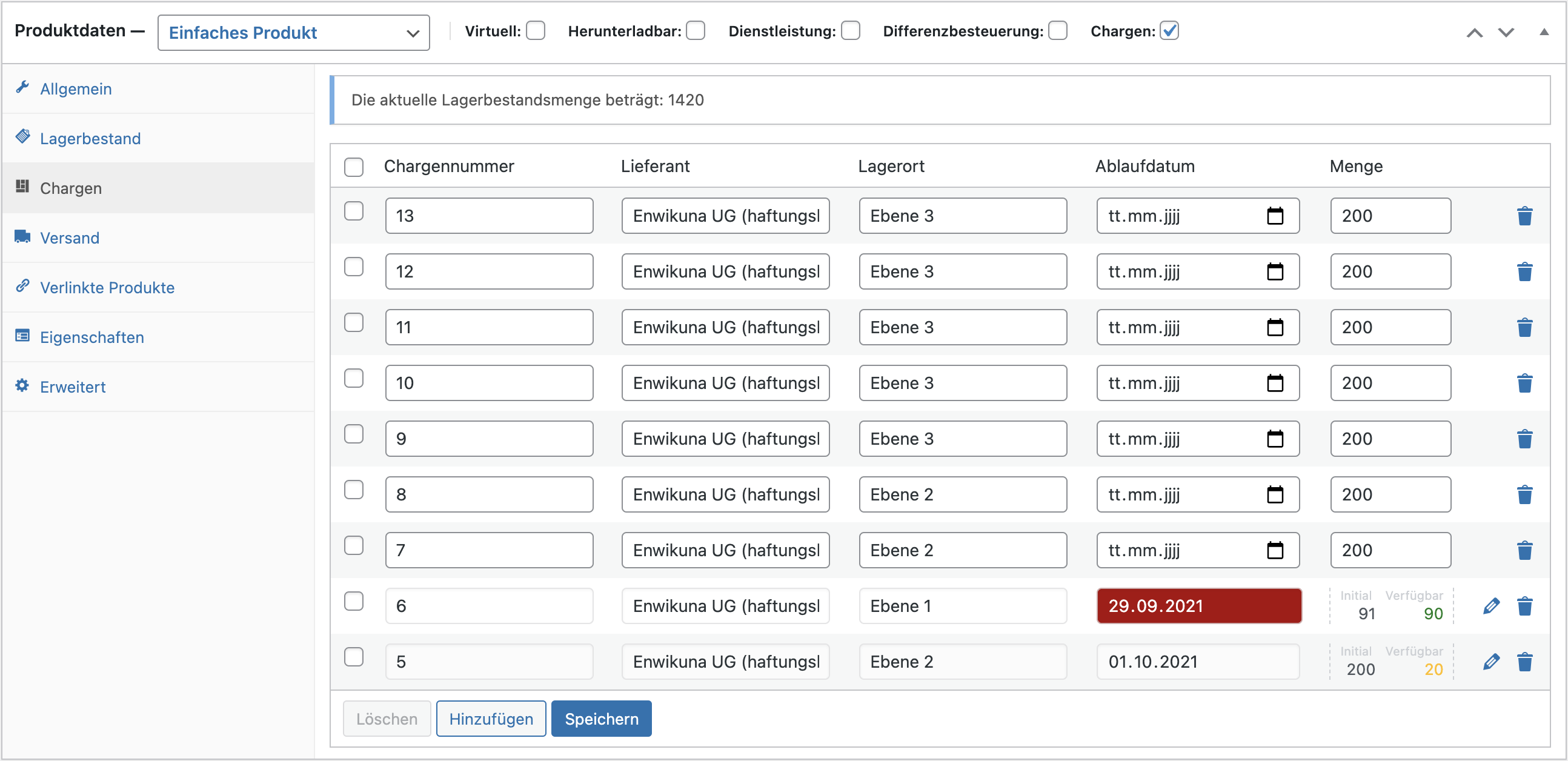 Batches overview
Get an overview of all your batches directly at the product overview page of WooCommerce.
Create batches
Create batches for simple & variable products and manage them inside the batches table.
Change orders
Manually change batches within orders after they have been automatically assigned to an order.
Batch display in the store
If you wish, you can display your available batches directly within the product inside your store.
Dashboard
Woo Batches gives you an overview page of all your batches – across products and in detail!
Import / Export
Batches are taken into account when exporting / importing products from or to WooCommerce.

* Please take note of our terms and conditions for the 30-day money-back guarantee. For more information on the 30-day money-back guarantee, please see our General Terms and Conditions § 7 Right of cancellation / Money-back guarantee. You can find them inside the footer. If you have any questions, please do not hesitate to contact us!